Posted by Tamar Bazin on 2nd May 2022
I may be a professional organizer, but I sometimes feel the same pain points as all of you on where to start! I have helpful techniques that make cleaning a little more fun and some wonderful storage solutions that transform your home.
Start With Something Simple
I know that organization seems overwhelming. My advice with organization is to start with something simple that takes your storage solution to the next level, and I found that with all of TRINITY products. It can also feel overpowering on deciding where to start when there are so many places that might need a makeover. Start with something comfortable to you – like the area under your bathroom or kitchen sink!
So many of my clients are embarrassed when I open their cabinets under their sinks. While it happens to us all, there is an easy fix to keeping it structured, and TRINITY has organizer that is perfect for an organizer beginner or pro!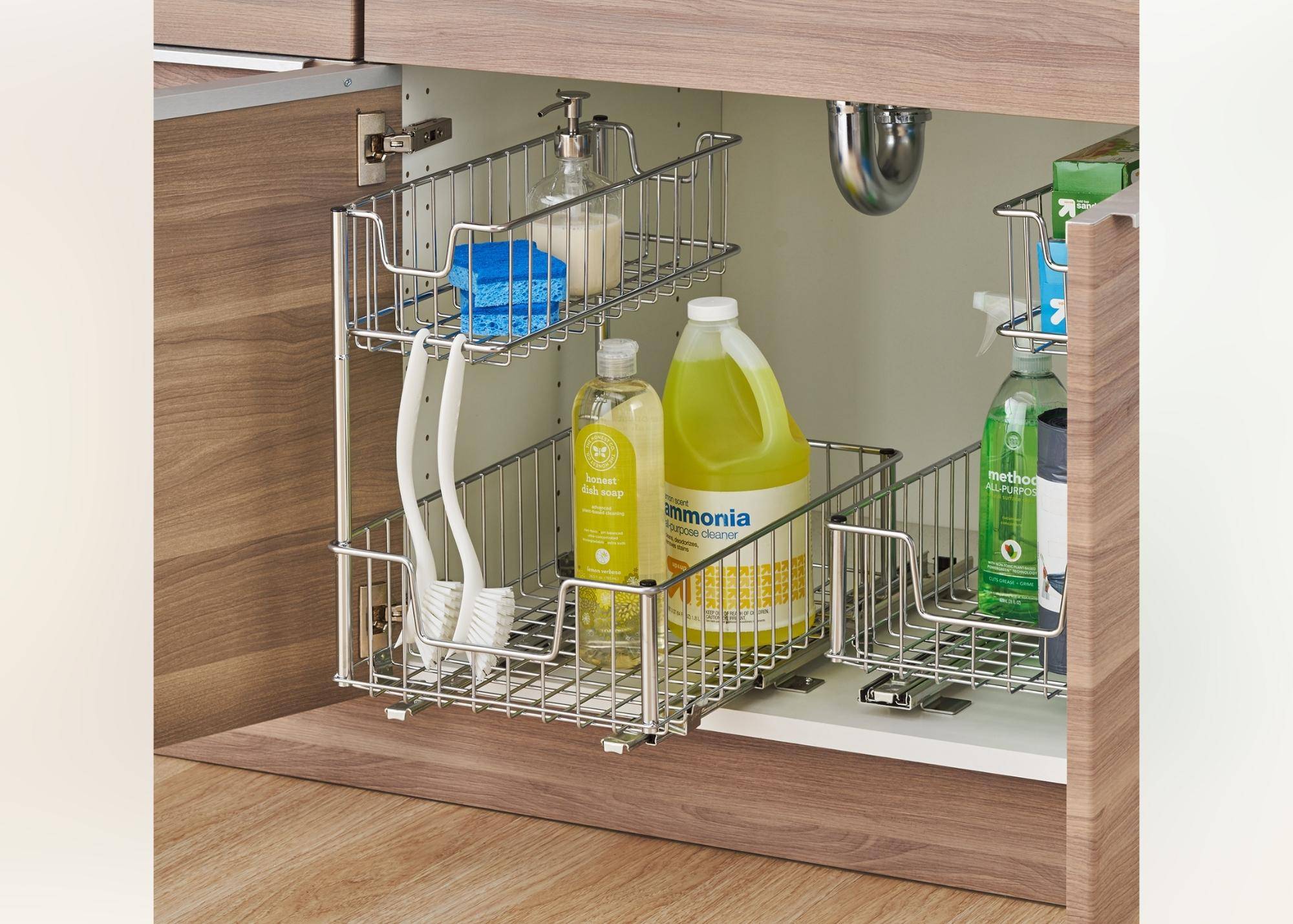 I use TRINITY Sliding Undersink Organizer not only with my clients, but also at my own home because they make installing super easy, and it keeps everything in its place and tidy – which of course is all I look for as a professional organizer. If you are looking for something to make your life less complicated and get you more motivated, this is it.
Here is a photo of how my own sink looked prior to the installation.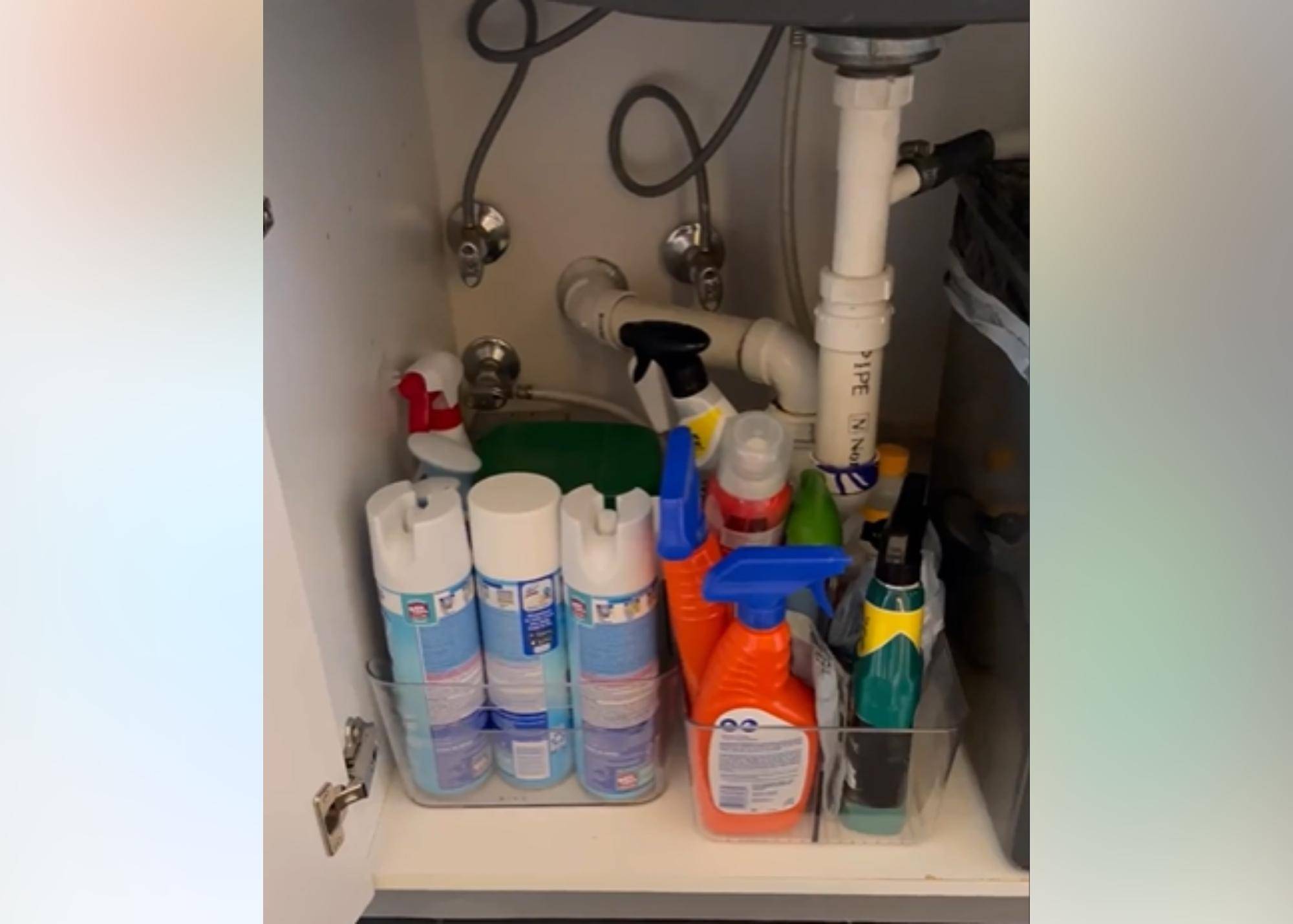 Using this organizer, my clients have easy access to everything under their kitchen or bathroom sink without having to dig deep to look for the products. The client also is easily able to see every product, so they know the amount of product left, and can quickly grab something in any instant mess due to its easy accessibility.
Use Vertical Space Otherwise Left Unused
As a professional organizer, it is my job to suggest and shop for the best products on the market. I love this product for many reasons. The unit allows me to use the vertical space in the cabinet that I otherwise did not have or would need to install an entire new shelf. It was also amazing because it simplified the process of accessibility, no more needing to wrestle something in the back of my cabinet. How many of us clean out our cabinets and find stuff buried in the back we completely forgot about or had no clue was there!
Install a Sliding Organizer to Make Most Out of Your Space
One thing I love is that this organizer opens a great deal of space under the sink due to its shelving tiers. It can double the space in any cabinet. It is great for any area but will really keep your sanity used in the kitchen or bathroom due to its shape that is perfect for sponges, cleaners, trash bags, soaps of all kinds, toilet paper, and more!
ANOTHER TIP
If your kitchen pantries or cabinets are the right fit, it would also be well suited for cans, pastas, and snacks.
So where do you start once you have this amazing organizer?
Step 1: Pull everything out of your current cabinet or pantry.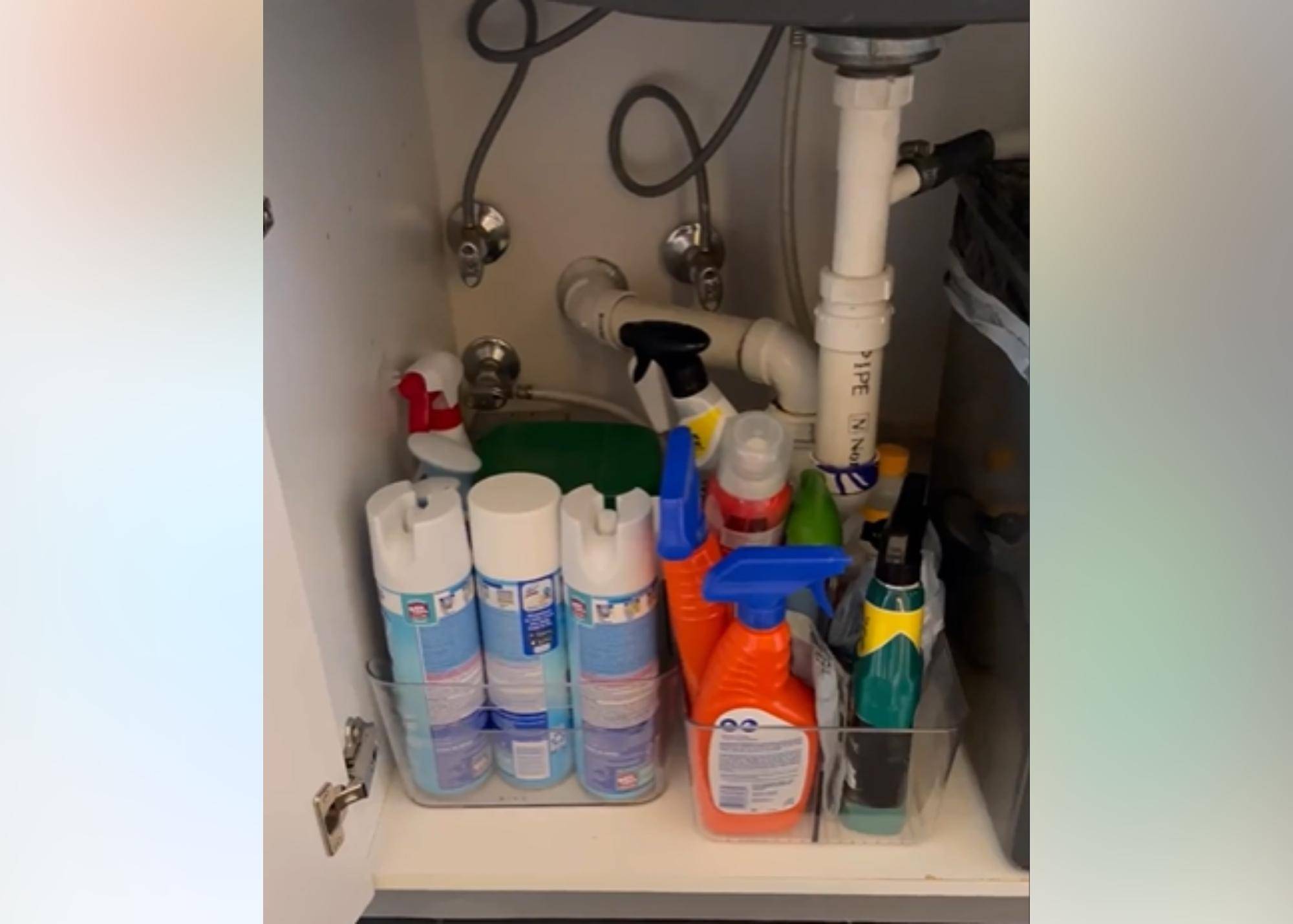 Look at what you have and get rid of anything you no longer need, is too old, or you completely forgot about. You'll be amazed at how many duplicates you may find or items that are years old.
Step 2: Measure & Install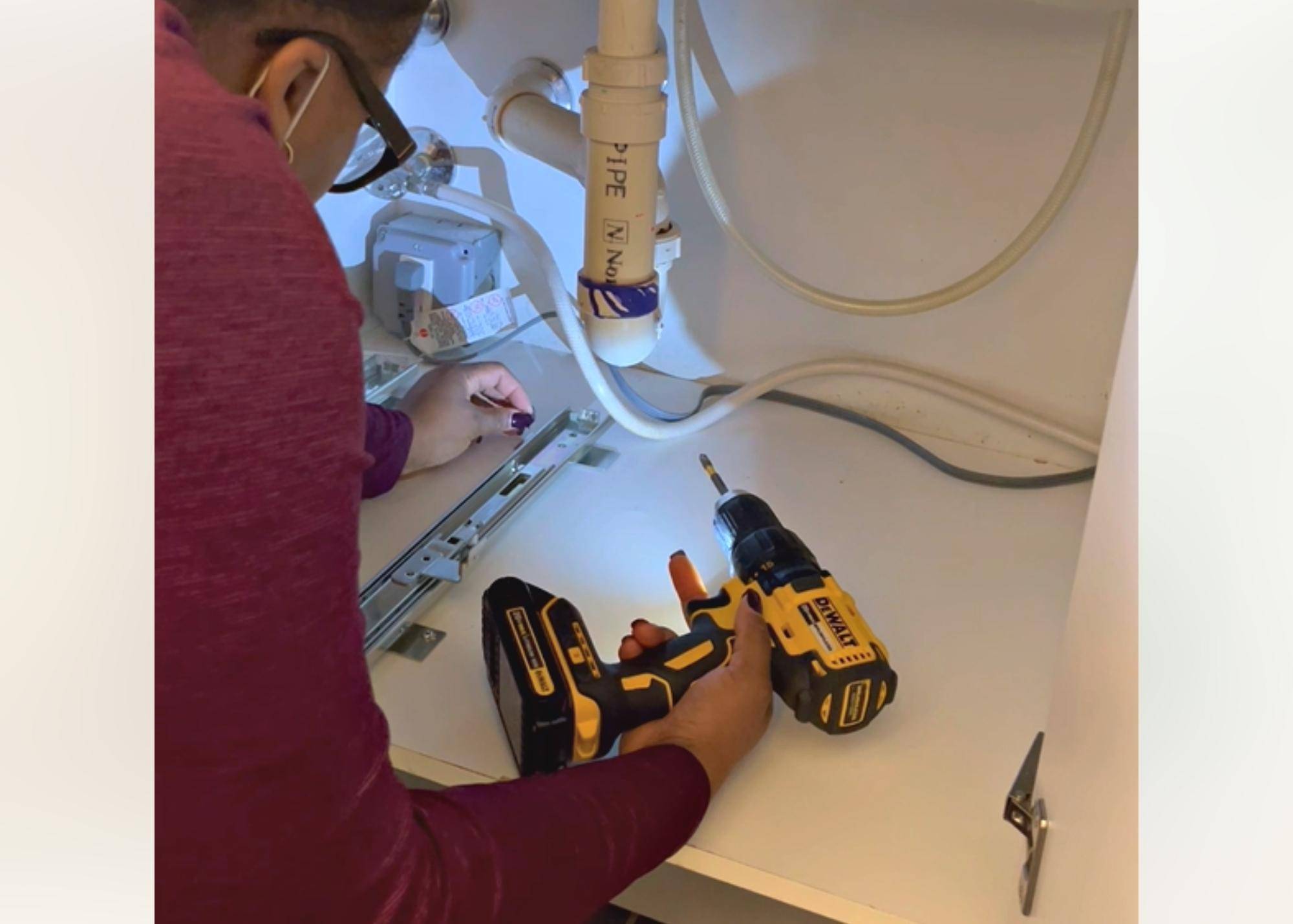 Assuming you have already measured the fit, install the organizer and get ready to see some magic!
Step 3: Place the Products You Use Most Often in the Front
Make sure you are not placing too many items into the organizer. The shelving should be full but not crammed, or the clutter will start all over again. It is also a great time to see what should actually be stored in the sink and what should be stored elsewhere.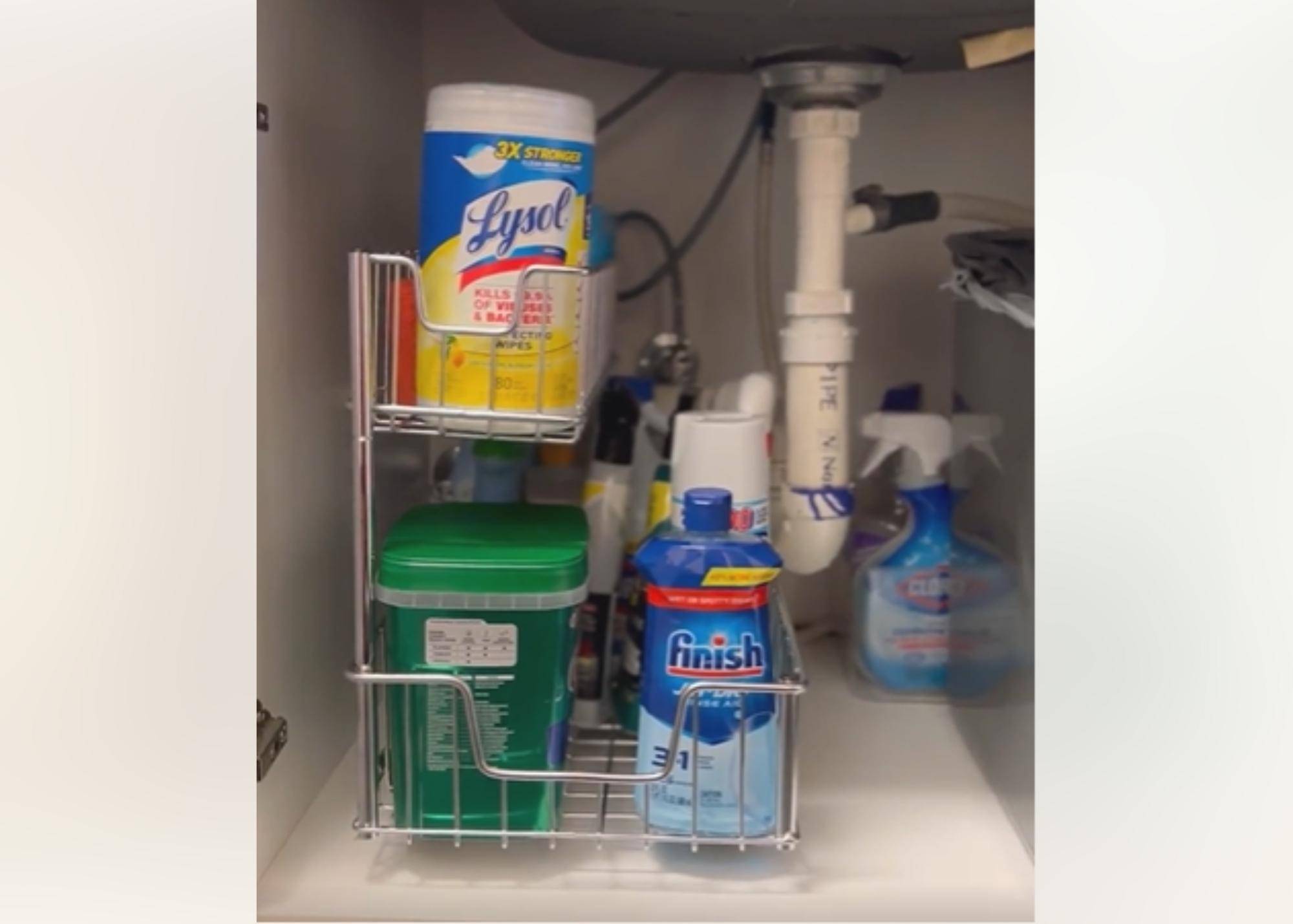 Remember, getting started is the hard part, but once you see the progress and see what a game-changer it really is, you will see it is all worth it!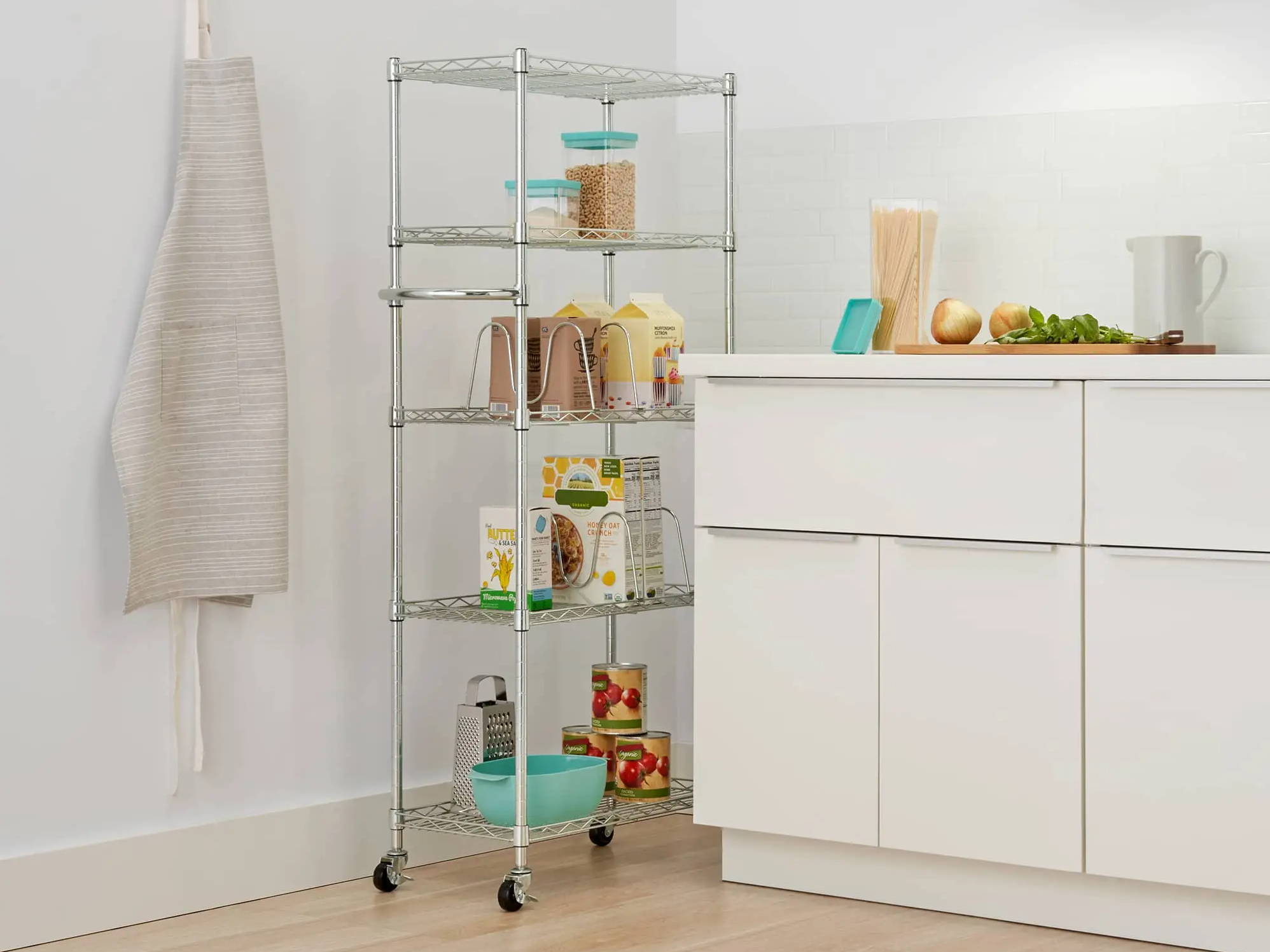 When looking for the right shelving, there may be a lot that you already know you want and need.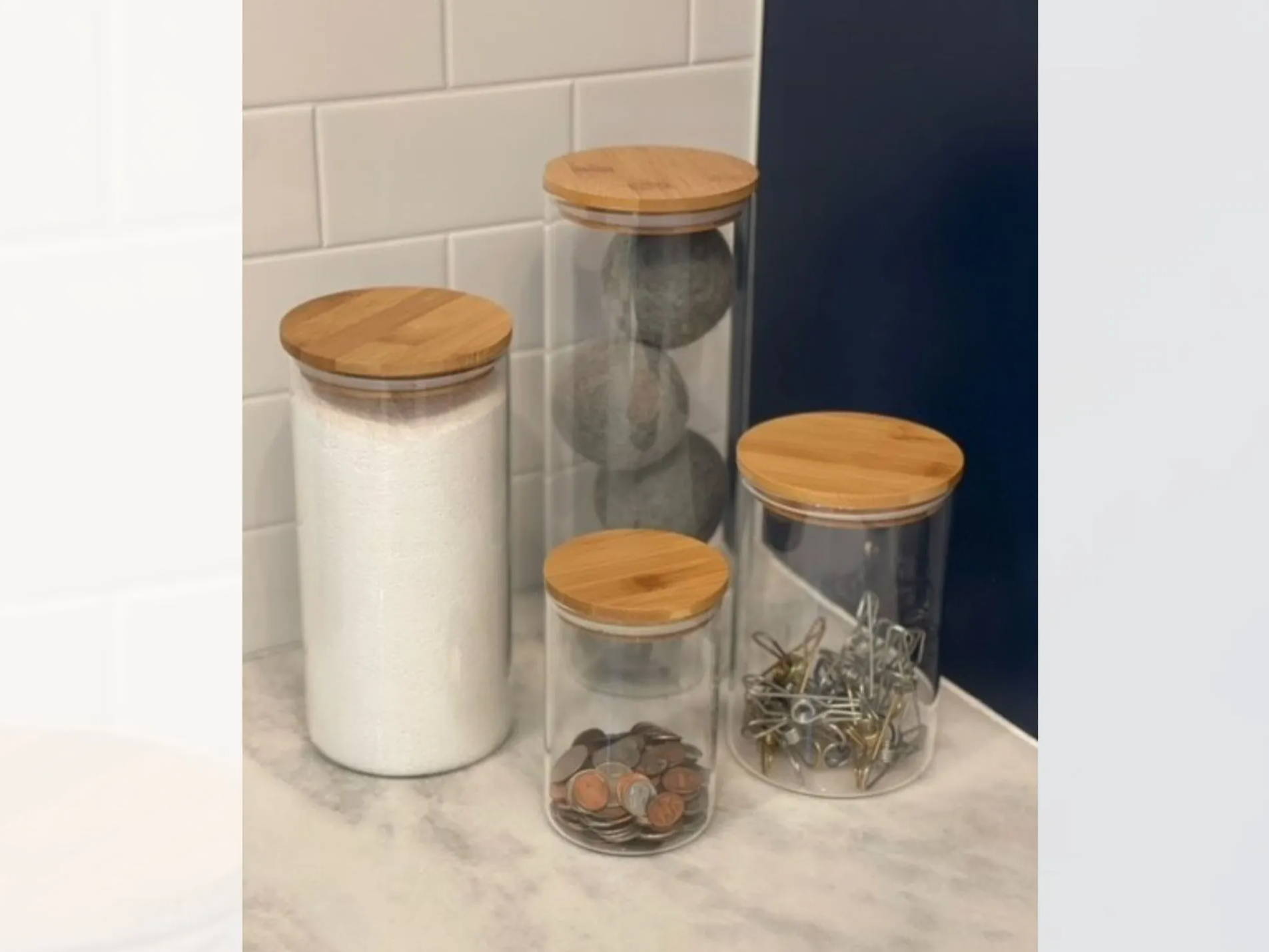 Home Living | Tips & Tricks
Things you can place in your glass canisters that can make your laundry room comfortable and highly useful.
TRINITY has you covered with creative space-saving ways to make your at-home office.