Frosted clear color liners made in easy to clean polypropylene.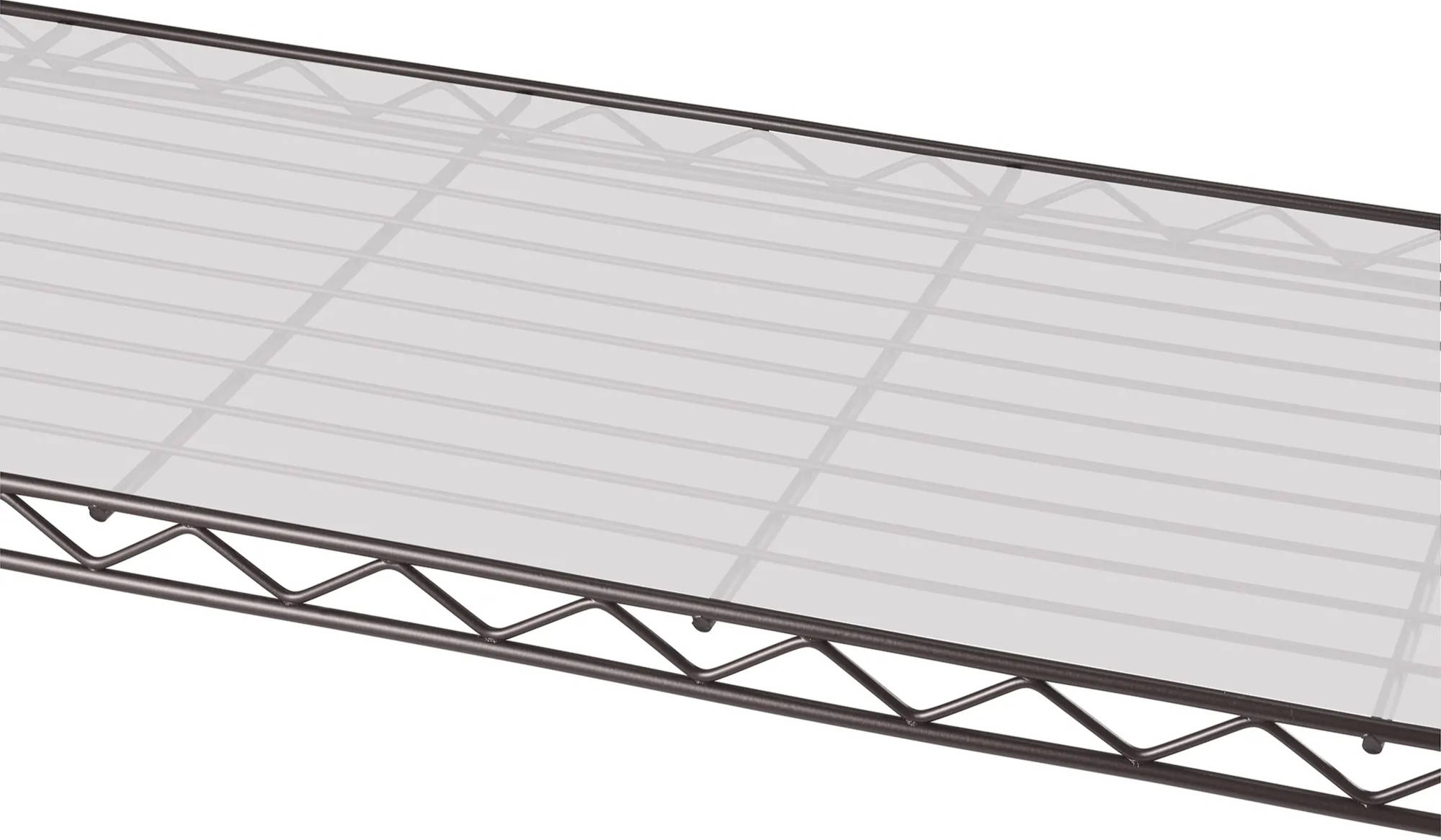 For 36"W x 18"D Wire Shelving

TRINITY shelving liners are essential when storing smaller items. This liner prevents those smaller items from falling through the cracks. Slit corners to fit around wire shelving poles
The liners lift off from the shelves for easy cleaning.
Compatible TRINITY Shelving Racks
Box Width: 36.25"
Box Depth: 18"
Box Height: .3"
Box Weight: 2.62 lb
Maintenance + Care
More details on how to maintain your product
Assembly Instructions
Get additional help with assembly
Parts + Accessories
Shop for parts & accessories
Maintenance + Care
More details on how to maintain your product
Assembly Instructions
Get additional help with assembly
Parts + Accessories
Shop for parts & accessories
These liners are perfect for things that have feet or other things that would slide in between the shelf grids. Great product!

"Arrived promptly and keeps our cans upright on our wire shelves!" - Review posted on Wayfair.com

"So good for our closet shelves" - Review posted on Wayfair.com

"Perfect! No more Tipping over spices and etc in the pantry" - Review posted on Wayfair.com

"It came a day before it said it would be delivered - Yea. They seam sturdy. just what I wanted to go with the wire shelf that I ordered." - Review posted on Wayfair.com

"Love the shelf liners. They are durable yet pliable enough to be able to cut them to fit my smaller size shelves." - Review posted on Wayfair.com

"Fit perfectly. Makes using the shelves easier." - Review posted on Wayfair.com

Keeps things from falling thru

"Keeps things from falling thru" - Review posted on Wayfair.com

These fit my pantry shelf perfectly.

"These fit my pantry shelf perfectly. They are heavy plastic and had one left over which will be used on my shelf to protect from water damage from house plants. I plan to reorder soon." - Review posted on Wayfair.com