Posted by Staci Wuokko on 25th Jul 2022
With a remote-work lifestyle taking the forefront of many companies, you may find yourself constantly with your laptop on a couch in your apartment or condo. It's hard to fit a desk in such small square feet, but your back muscles are probably taking a toll from lounging on your sofa. If you find yourself looking for a solution to maintain functional space in your quaint place while making work easy, TRINITY has you covered with some creative desk space-saving ways to make your at-home office.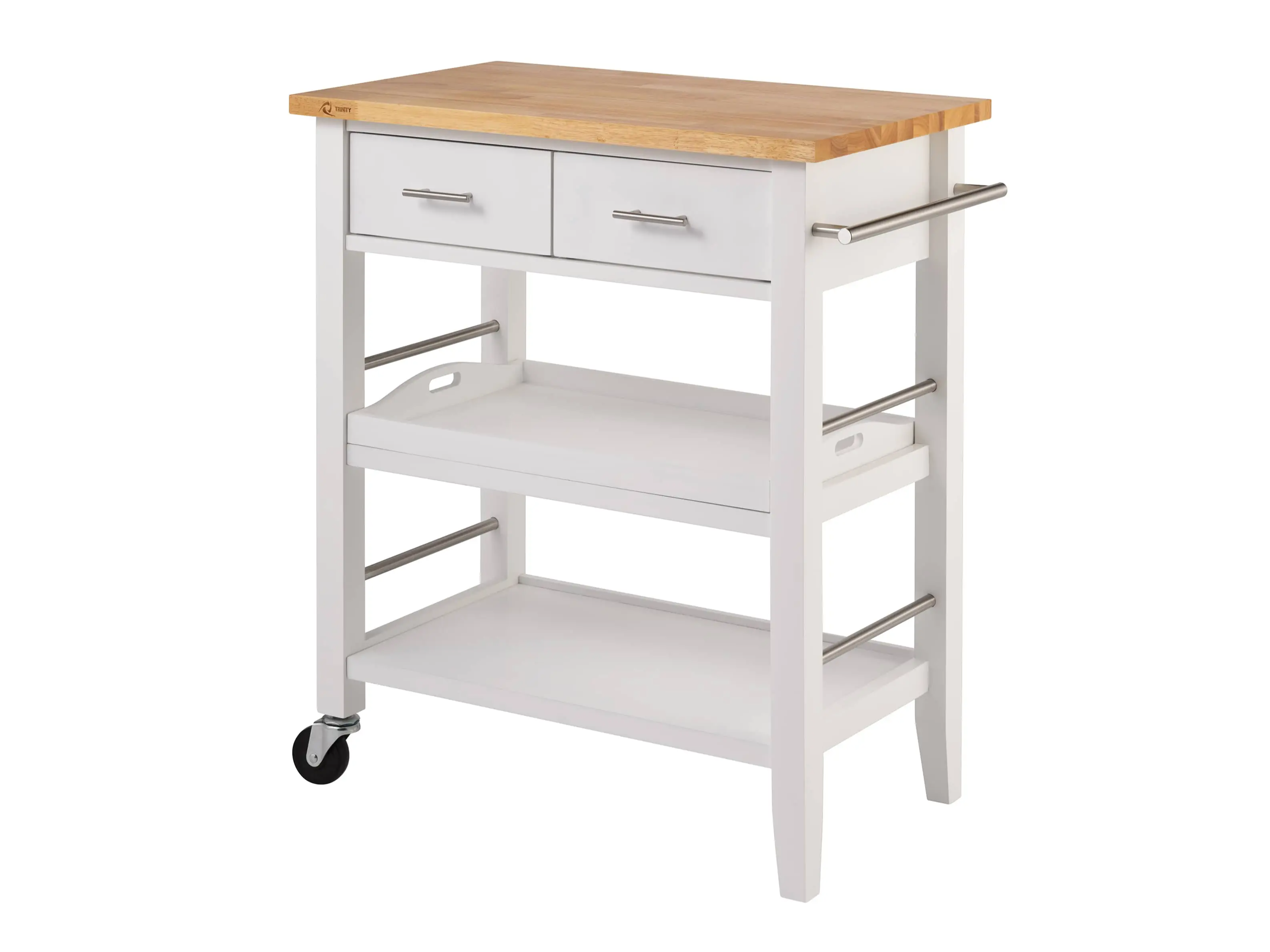 When you're working in a small space, one of the most helpful pieces is mobility. Instead of using a desk that can take up massive space and is not flexible to move from room to room or to a spot in your studio, look for a creative alternative. TRINITY Kitchen Cart with Tray and Drawers is an affordable and multi-functional way to create a little office. Thanks to its wheels, move it where you want and when you're done working, simply push it up against the wall or in your kitchen and throw your supplies in the drawer.
If your work is more hands-on and needs a project station, you may think your only option is outside or to pay the hefty office space rent somewhere. TRINITY BASICS' Stainless Steel Workbench comes with a pegboard and is your best friend for the task. It allows you to do big projects in a small space and has wheels so you can move it wherever you need in your place to fit. It also has tons of storage with its pegboard and drawers, giving you more bang for your buck, and more room in your home! Your business and productivity will benefit from its design.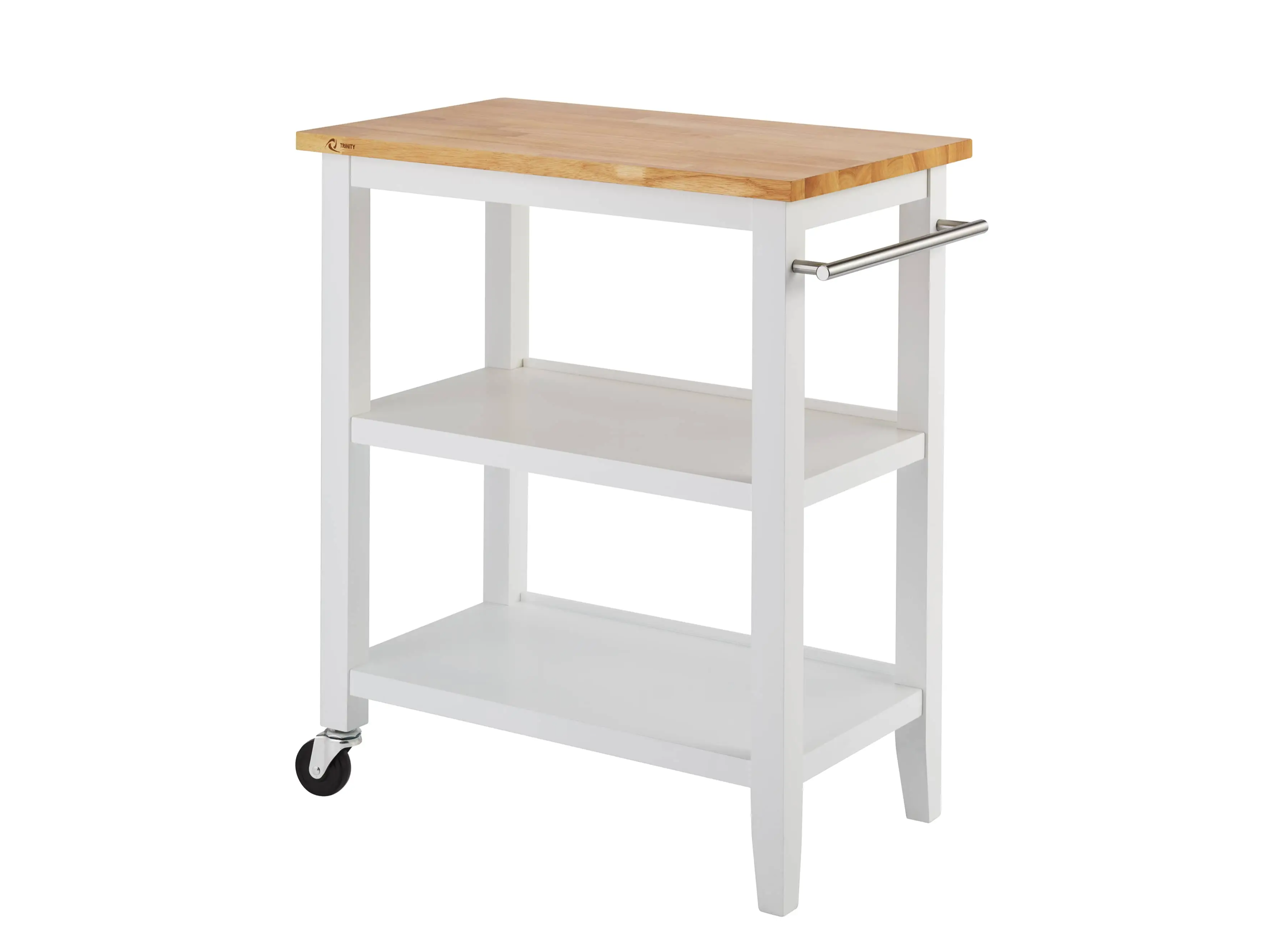 If you need the perfect furniture to hold your laptop, this "desk" is perfect - and has plenty of room for your coffee mug. It gives you all the benefits of a desk at a fraction of the price in a fraction of the space. Just pull up a chair and use the extra shelving to store any notebooks, pens, binders and more. You can even keep other items on the shelf and use it for multi-purposes like kitchen storage or your favorite items from Costco. When you are done for the day (we mean, when happy hour is calling your name), push the cart where you need it to go out of the way and use it for a bar station or more counter space. Cheers!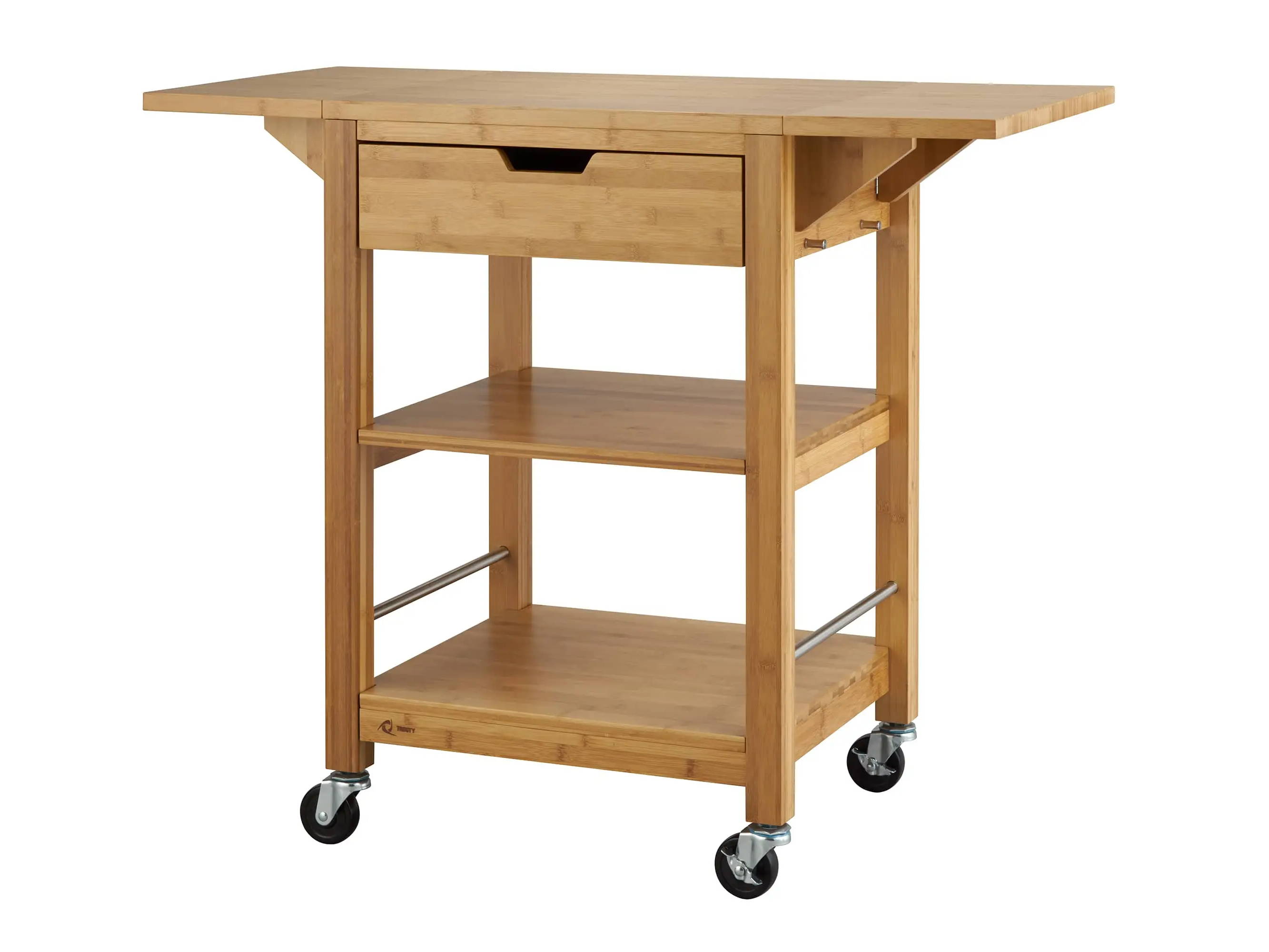 Have the perfect corner you know you want for your office? You know, the one with the bright lighting from that perfect window - but can't find a desk that fits? This drop leaf kitchen cart allows you to pull up a chair and fit flawlessly in a corner for all your zoom calls. The drawer is perfect for a keyboard or office gadgets, and the drop leaf sides give you extra room for a mouse or hosting your breakfast. Having a get together but no place to put the appetizers? Swap your desk corner for a hosting corner and you're set!
These office cart desk hacks are a great space-saver if you live in an apartment, condo, or studio, or if you need an instant office that doesn't clutter the aesthetic of your home. The best part about each of these "desks?" They can be moved and used to entertain guests or used to help organize a small space when you are not using it as an office. Start creating your home office with a TRINITY piece and don't forget to tag us to be featured.