72" Black Powder-Coated Pole Set

Set includes (4) top poles, (4) bottom poles, (4) pole connectors and (4) feet levelers.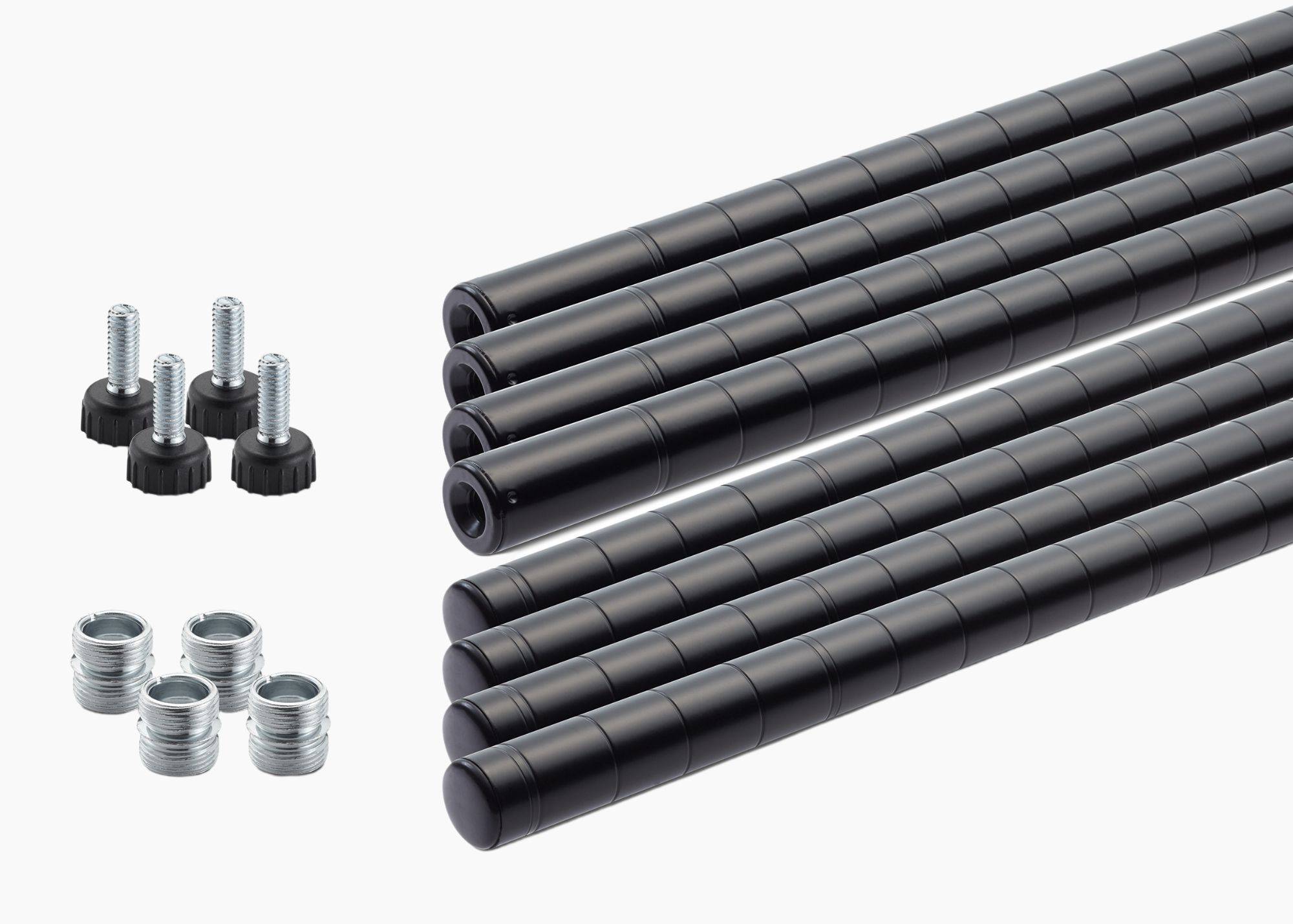 Pole Set for TRINITY
Wire Shelving Racks

1" Diameter Pole Set
Full set of poles that is 72 inches tall when fully assembled. Includes a set of pole connectors that connects the top poles with the bottom poles.
These poles only fits TRINITY wire shelving racks and wheels.
Fits TRINITY wire shelving racks with 1" diameter poles:
Didn't find your model number?
We're here to help! Reach out to us →

Frequently Bought Together

(4) - Top poles w/ end cap
(4) - Bottom poles
(4) - Pole connectors
(4) - Feet levelers
Box Width: 37"
Box Depth: 5"
Box Height: 2.8"
Box Weight: 12.5 lb
Maintenance + Care
More details on how to maintain your product
Assembly Instructions
Get additional help with assembly
Parts + Accessories
Shop for parts & accessories
Maintenance + Care
More details on how to maintain your product
Assembly Instructions
Get additional help with assembly
Parts + Accessories
Shop for parts & accessories