Backstands for 48" Wire Shelving Racks

Sold in 2-pack, easy to install and remove at any time.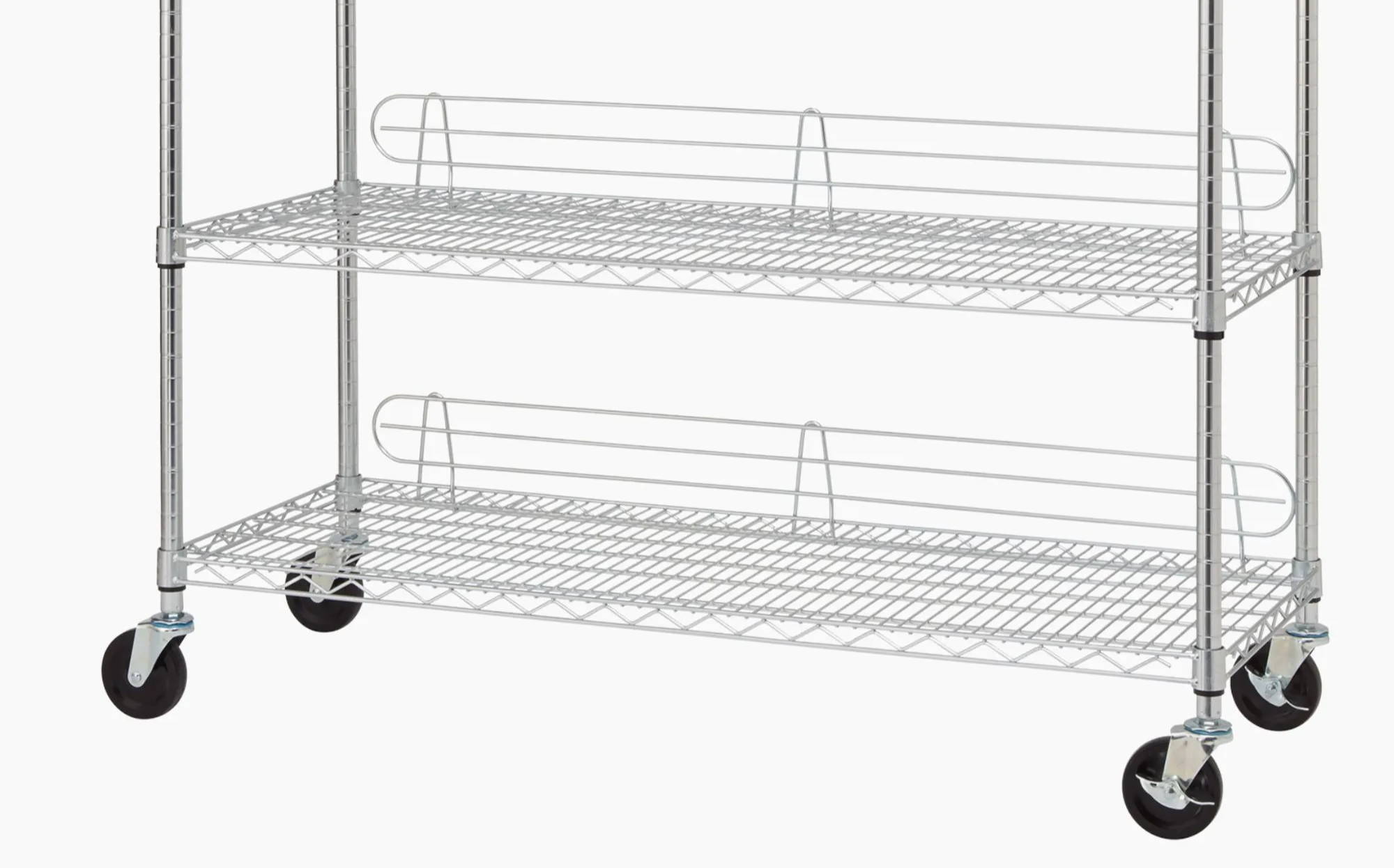 Fits 48"W Wire Shelving Racks

Wire shelving rack backstands ensure that products won't fall off the edge. Easy to install and remove at any time.
Check your owner's manual
If you still have your owner's manual, the model number is printed on the first page of the manual.
Check your email order confirmation or receipt
If you purchase your product online, you should receive an email from the retailer with all the information about your order. The model number is usually included in the receipt.
Still can't find the model number?
Not to worry! We can help you find your model number:
Take a photo of your product

Add necessary information like the color, dimensions, etc.

Send the details to us by creating a case
One of our customer service representatives will respond to you as soon as possible.
Typical response time: 0 - 2 business days
Typical response time: 0 - 2 business days
Box Width: 46"
Box Depth: 2"
Box Height: 7"
Box Weight: 5.5 lb
Maintenance + Care
More details on how to maintain your product
Assembly Instructions
Get additional help with assembly
Parts + Accessories
Shop for parts & accessories
Maintenance + Care
More details on how to maintain your product
Assembly Instructions
Get additional help with assembly
Parts + Accessories
Shop for parts & accessories